TEMPLATE:
BL Name:Rinnegan-Transmigration Eye
Clan Name:Rikudou
Clan Symbol:None
BL Description(What it looks like):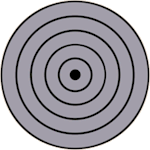 (Orange)
BL History(This is optional):Rinnegan is the blood inheritance limit
of Rikudou Sennin (Six Realms Sage) and his descendants. Rikudou Sennin
was viewed as the original shinobi and his Doujutsu was regarded as the
most venerable of the three great Doujutsu. As the original shinobi it
was said he created modern Ninjutsu. The Rinnegan was regarded as a god
of creation when the world was racked with chaos and as a weapon of
destruction which could return everything to nothingness. Usage of the
Rinnegan was said to give the user mastery over all six forms of chakra
nature manipulation.
BL Activation(How does the BL activate? The requirements for it?):It is activated all the time,the eyes are always like the picture nad is always active.
BL Abilities(List the things it can do.):
The user has many possibiltes he can use many jutsusu not depending on their level.
If he has a Chakra connection whit someones body he can control them-Mostly Otagan uses dead bodies.